Private Listings - Help
What are Private Listings?
Private Listings are agents or publishers you have added to the QT database for your use only.
No other members can view or interact with the private listings that you have added.
This is useful if there is an agent or publisher you would like to query and track, but they are not listed in our regular database.
Once added, private listings will appear in the agent/publisher listings as if they were a regular listing, except no one else can see them except you.
They will also have their own profile page, just like a regular listing.
Premium members can create an unlimited number of private listings.
Please note that this document refers to private agent listings, but the same procedures can be followed for private publisher listings.
Back to Top
Creating Private Listings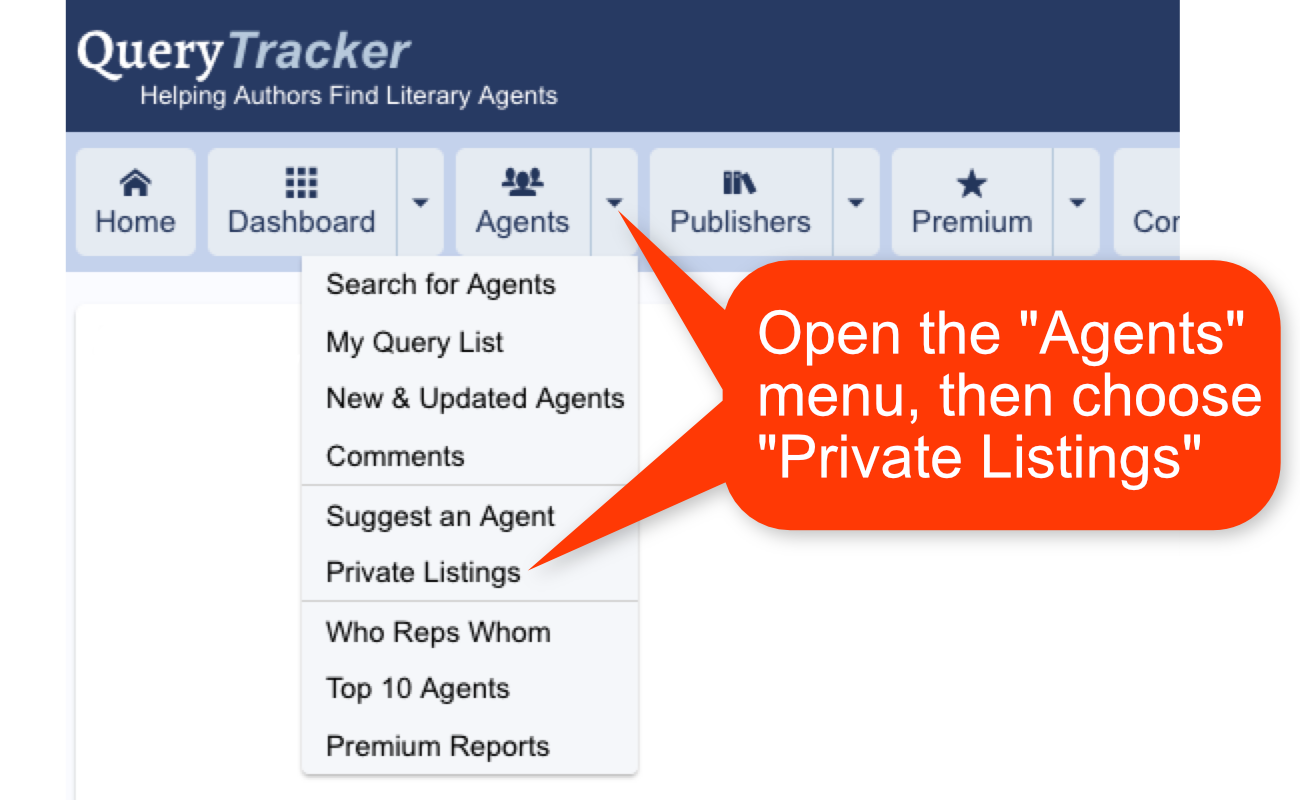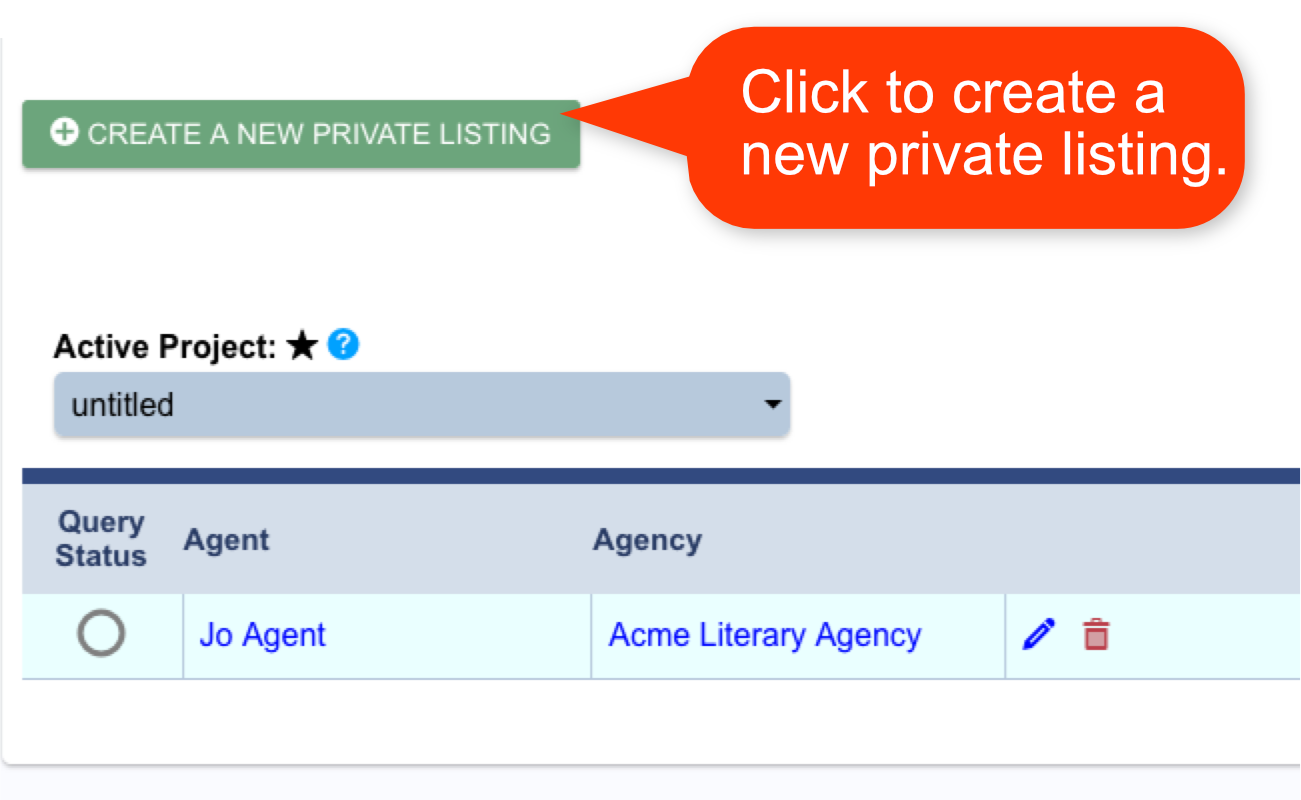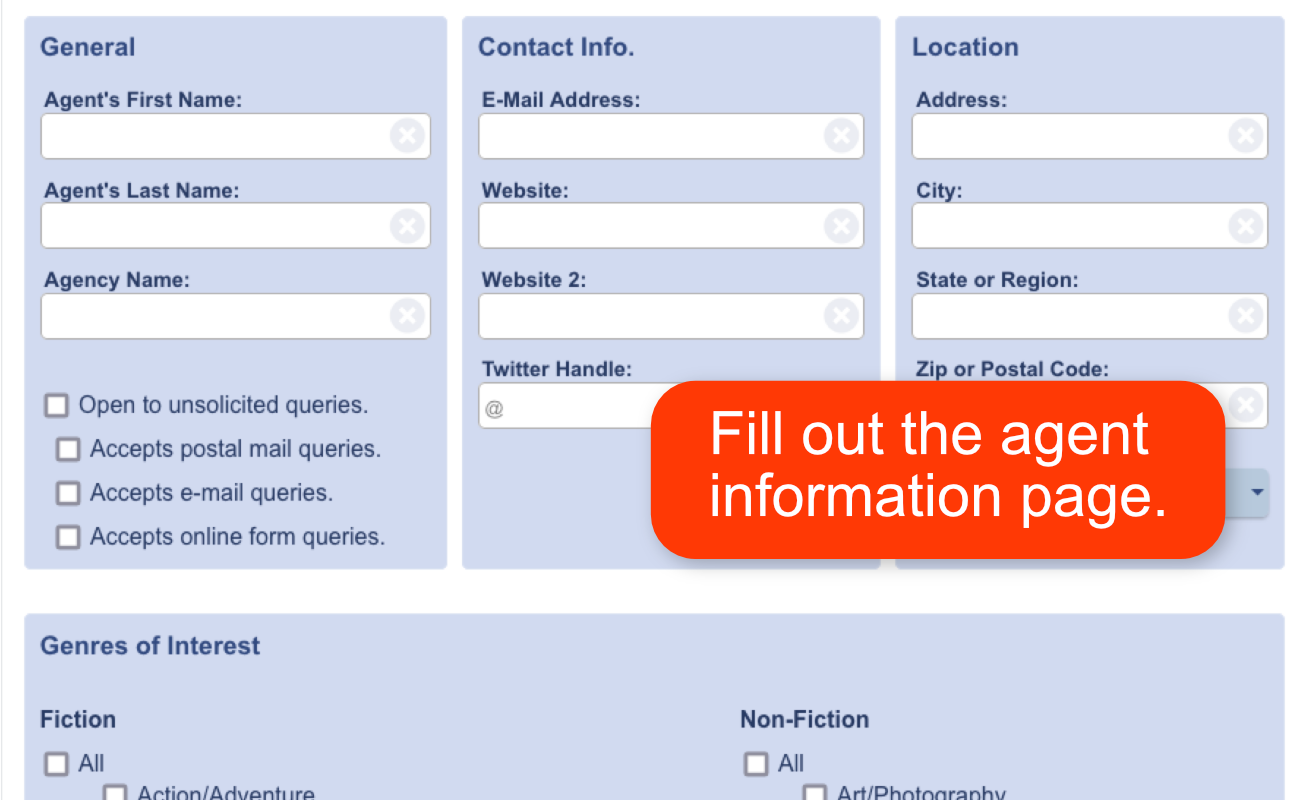 Back to Top
Using Private Listings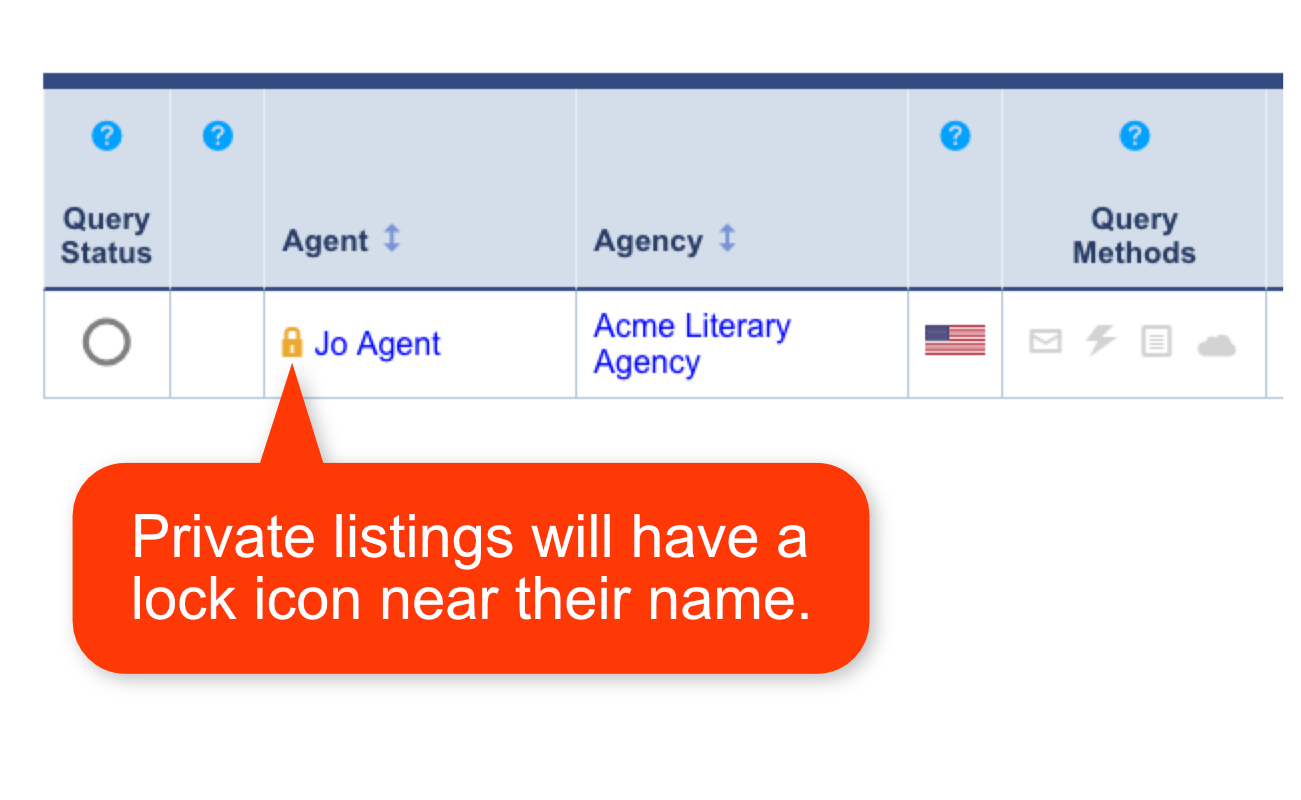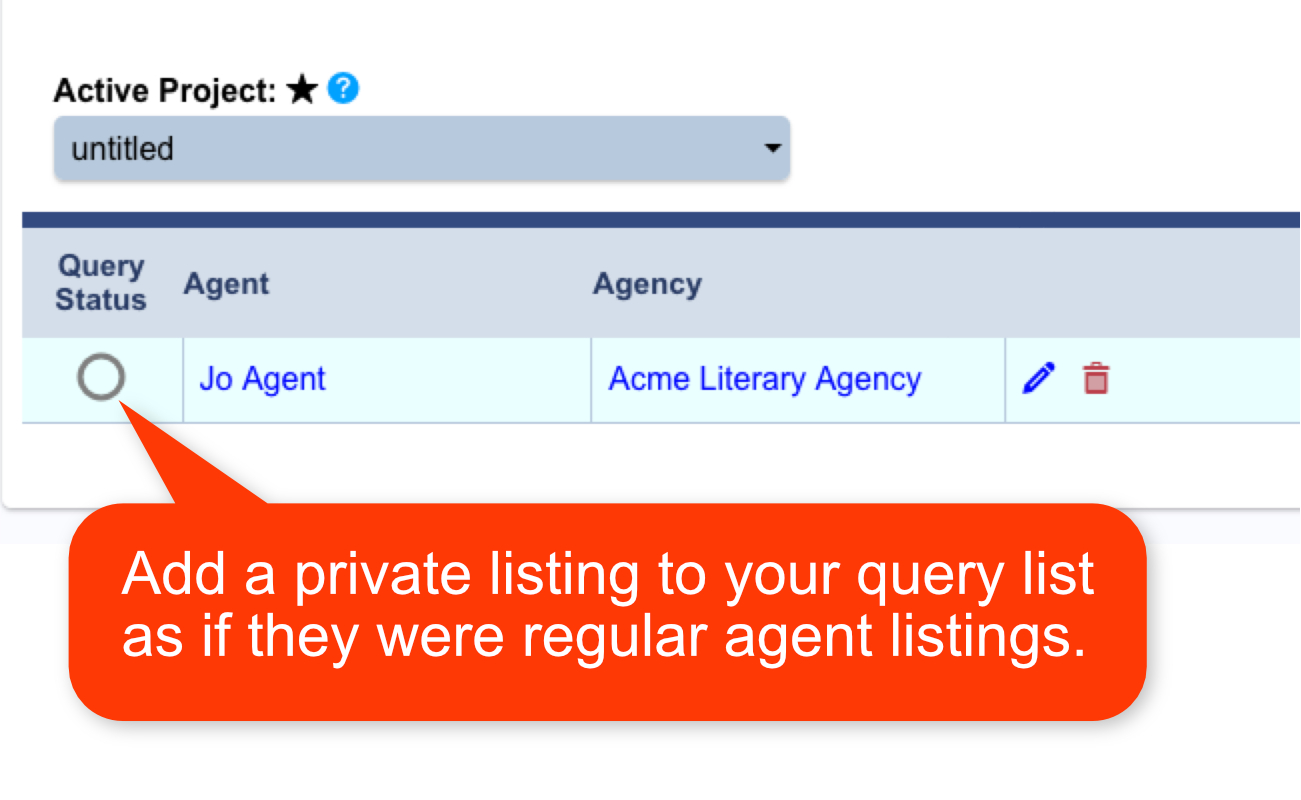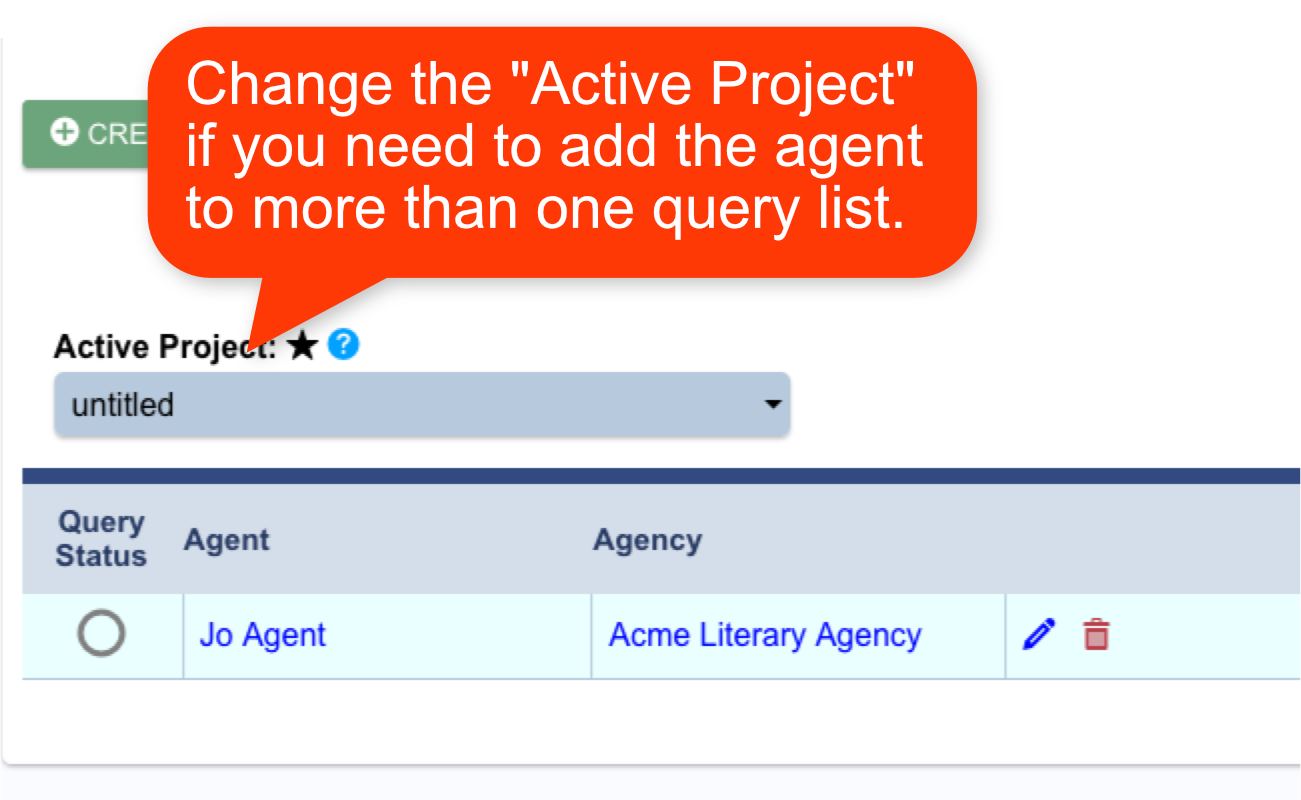 Back to Top
Editing Private Listings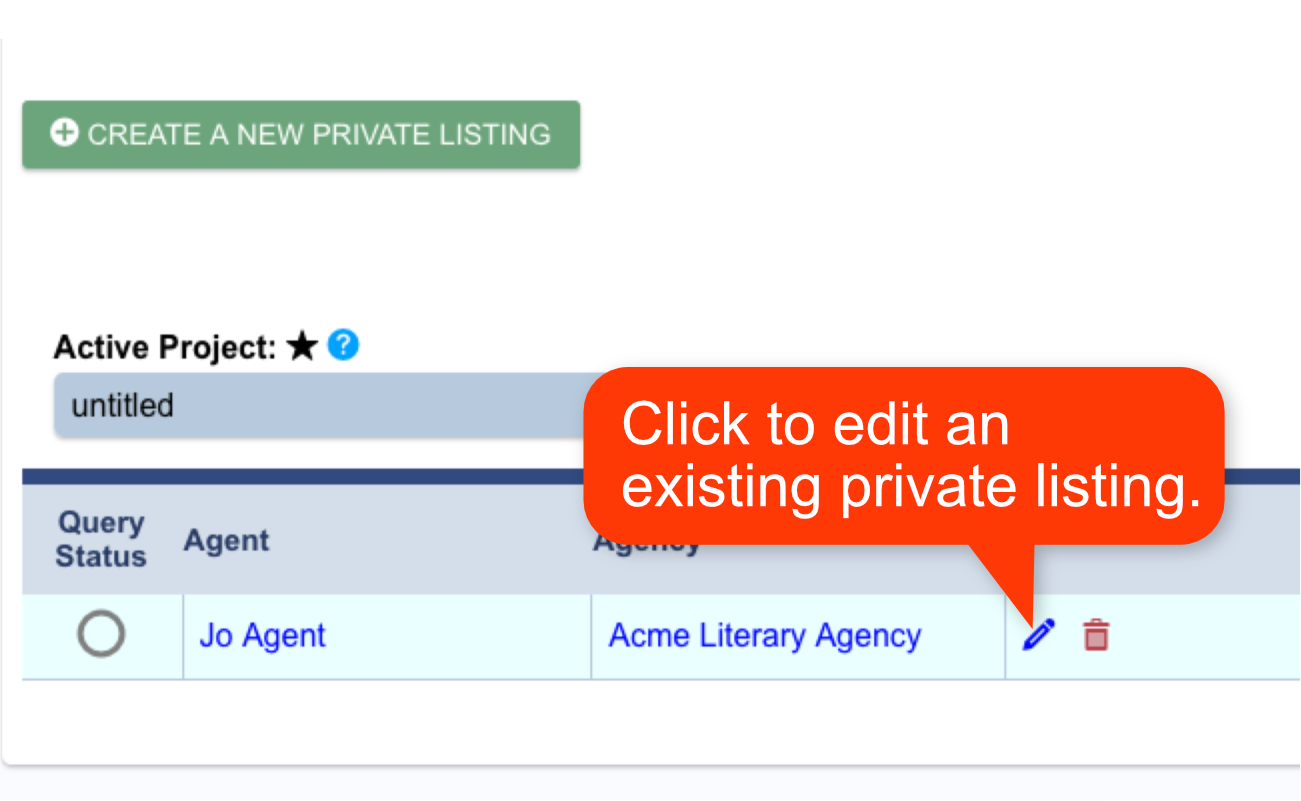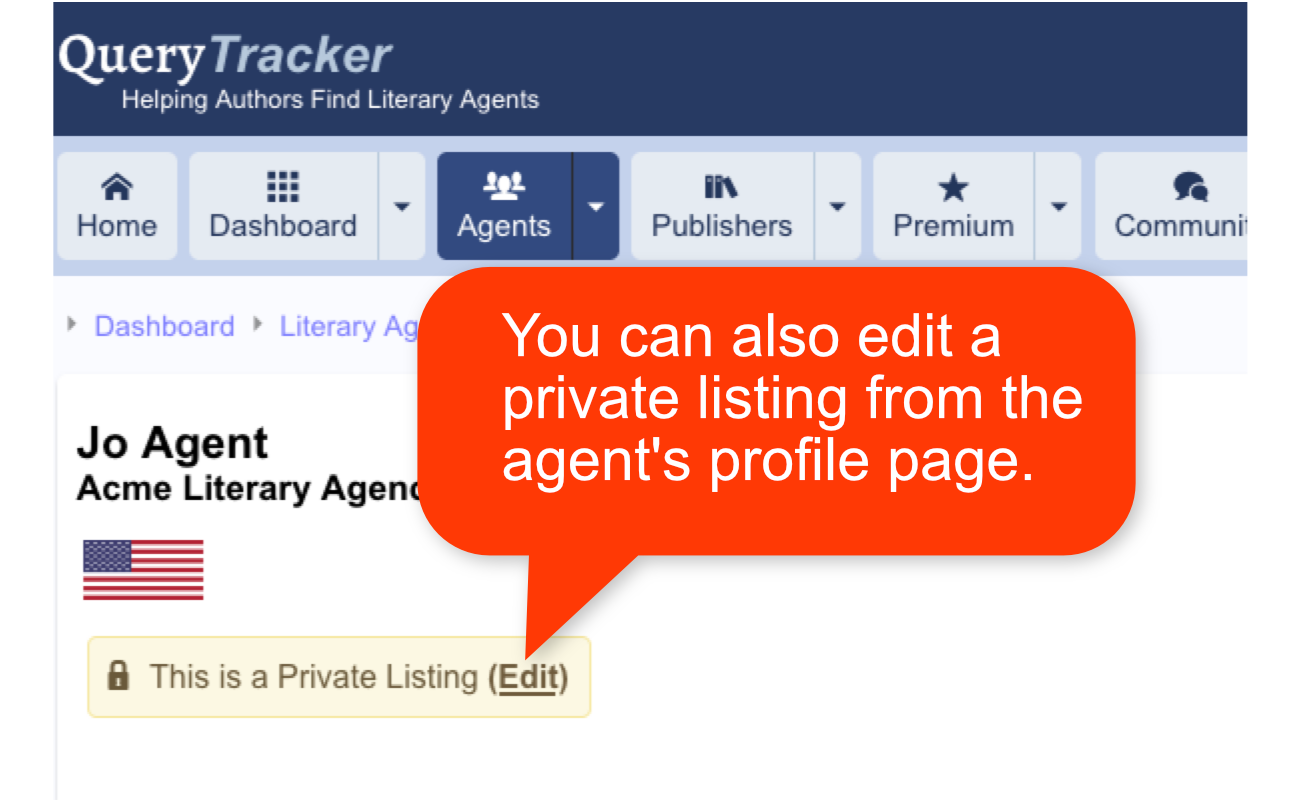 Back to Top
Deleting Private Listings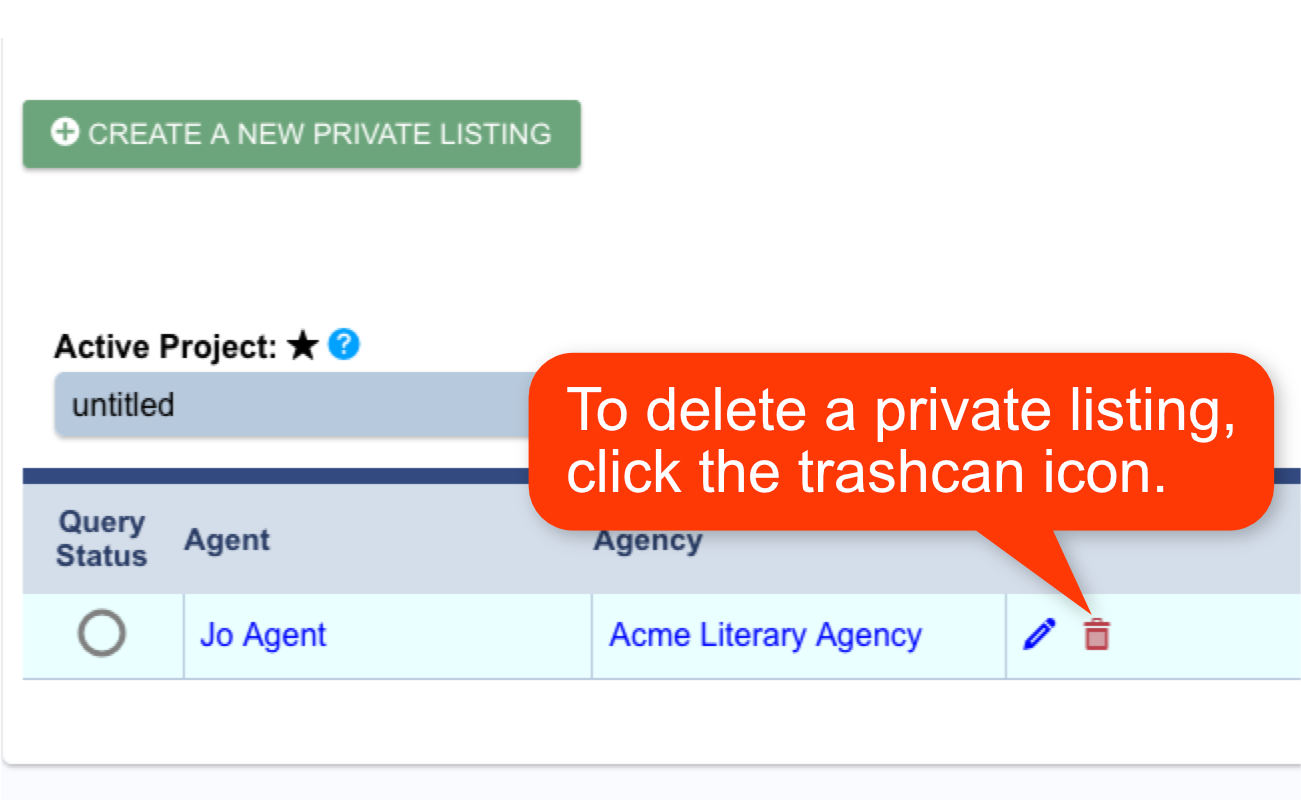 Back to Top