Query List
The Query List
Your query list is a list of agents who you want to query, or have already queried. Whenever you find an agents you want to query, you can save them to your query list. This makes it easier to view and segregate just the agents you are interested in.
Note: Though this tutorial references agents, the process is the same for publishers.
Tracking queries and keeping organized.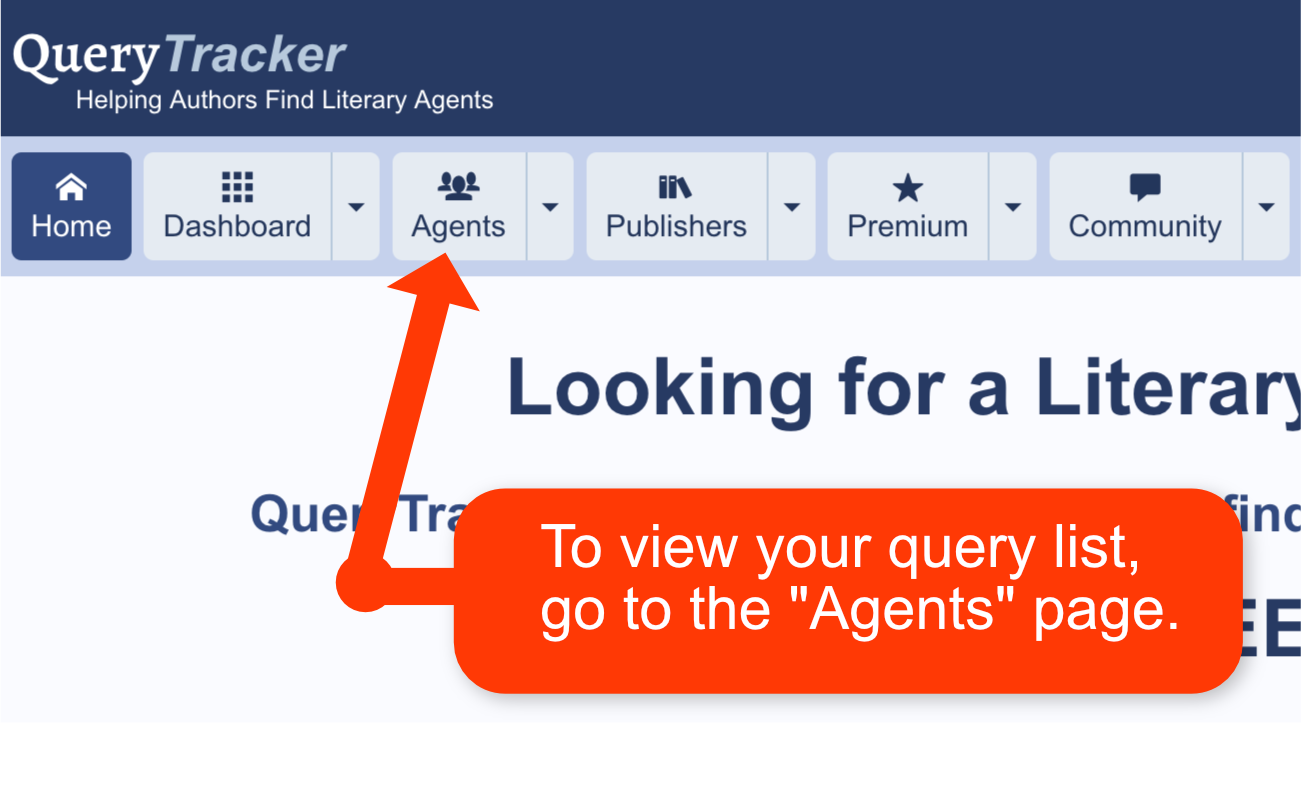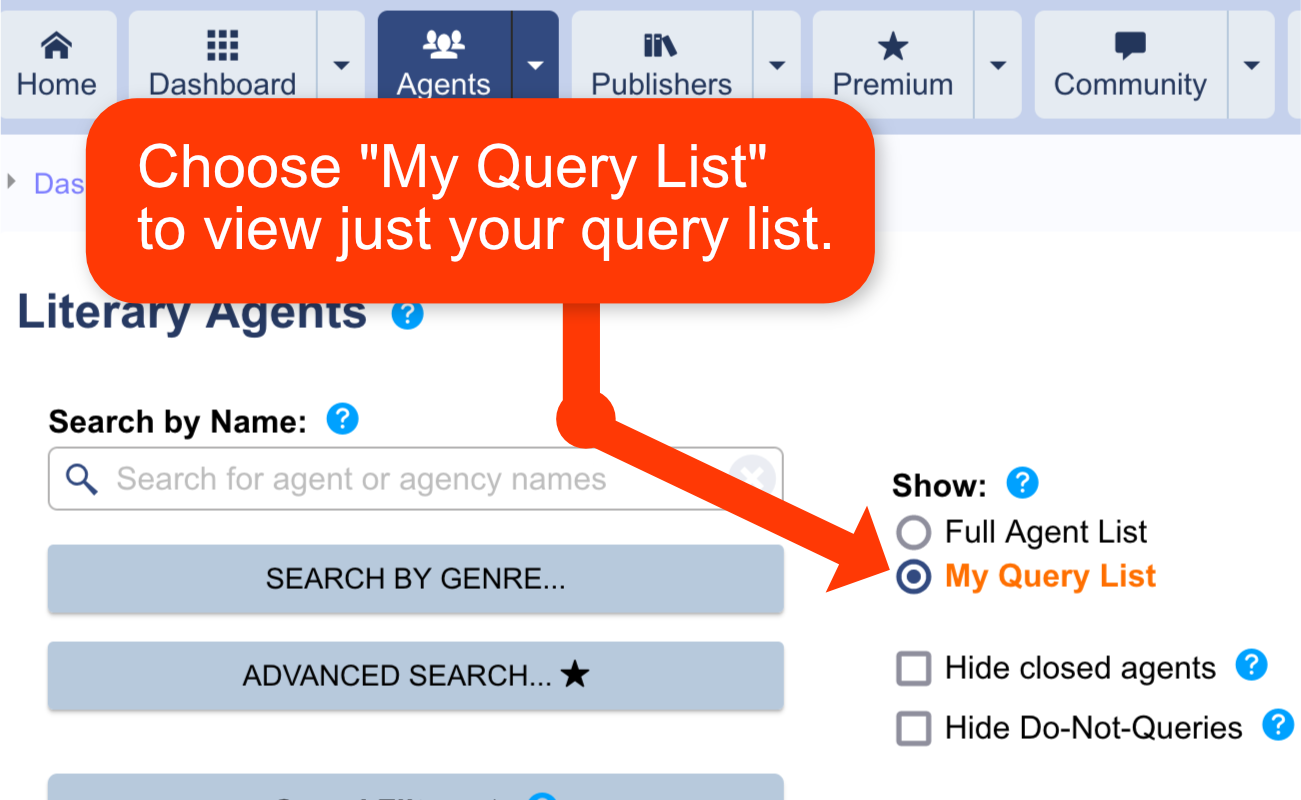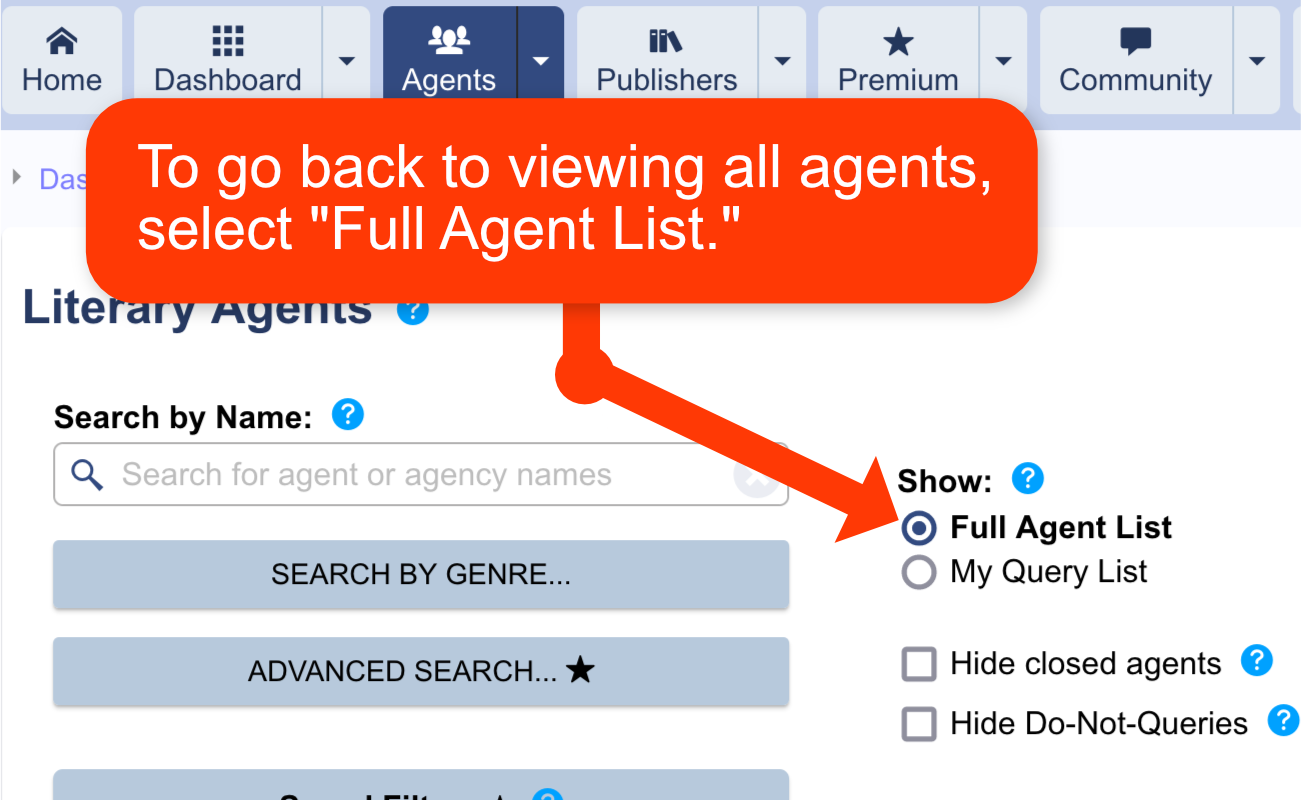 Back to Top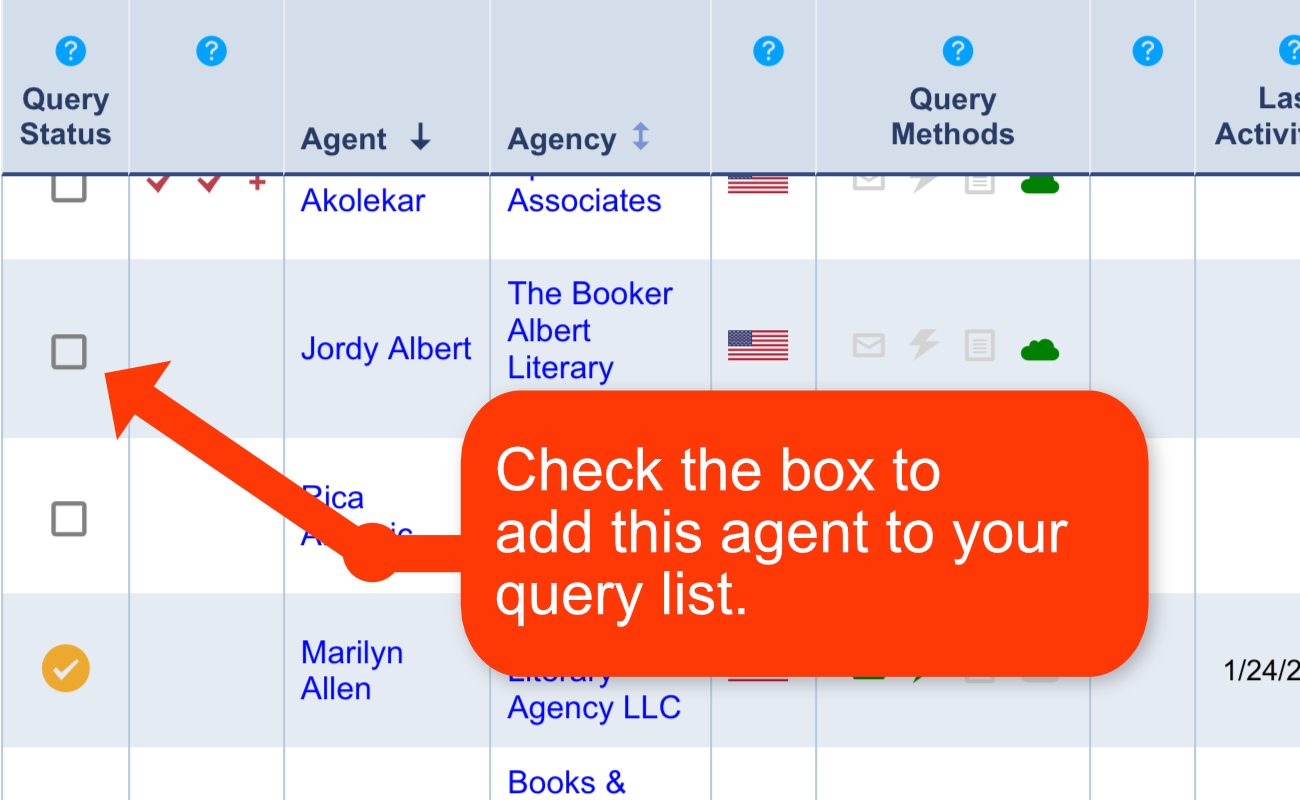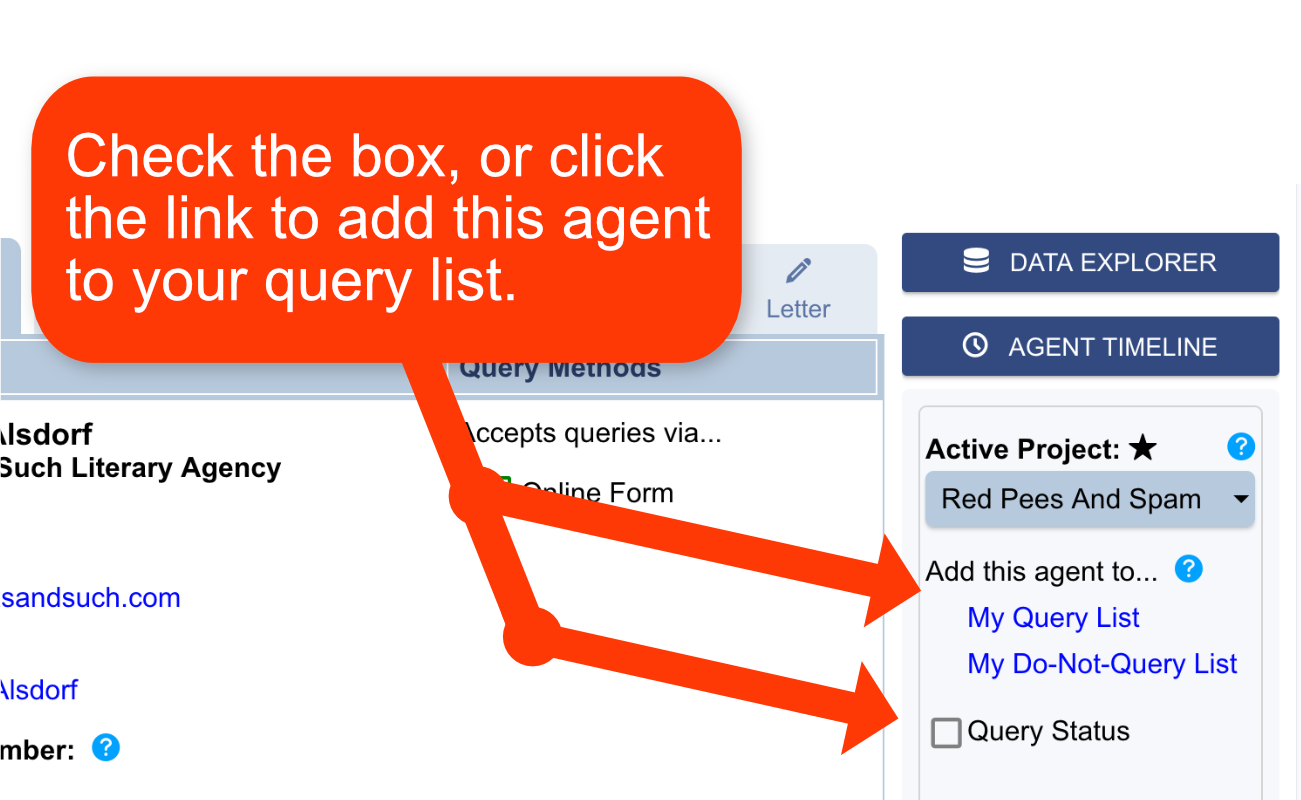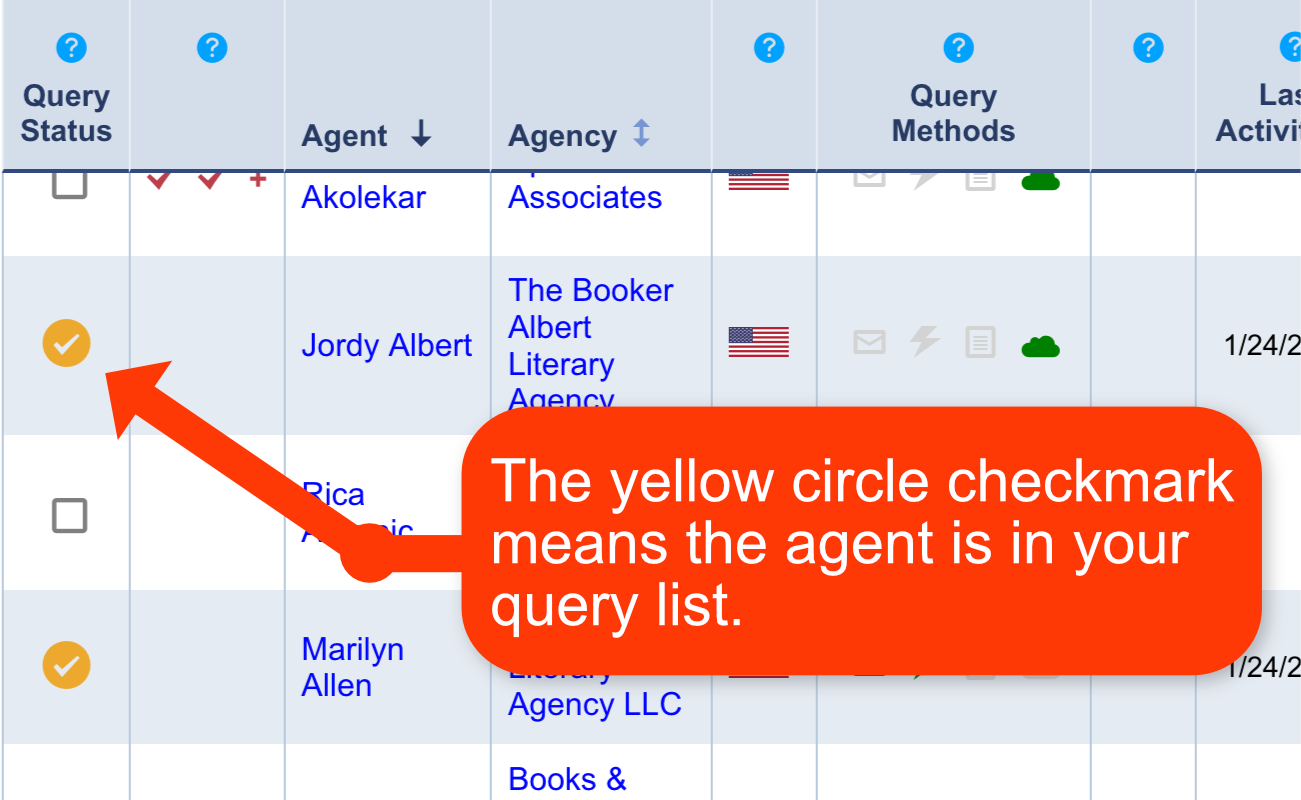 Back to Top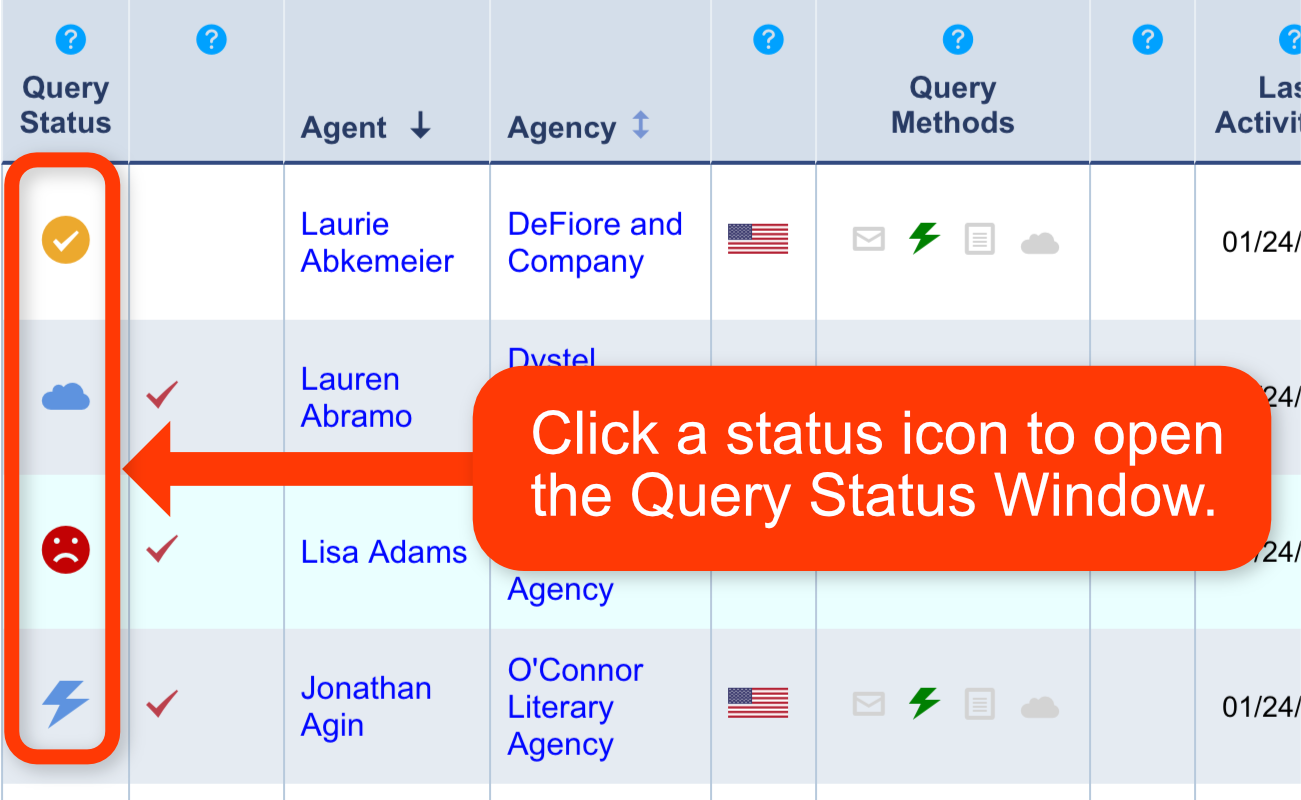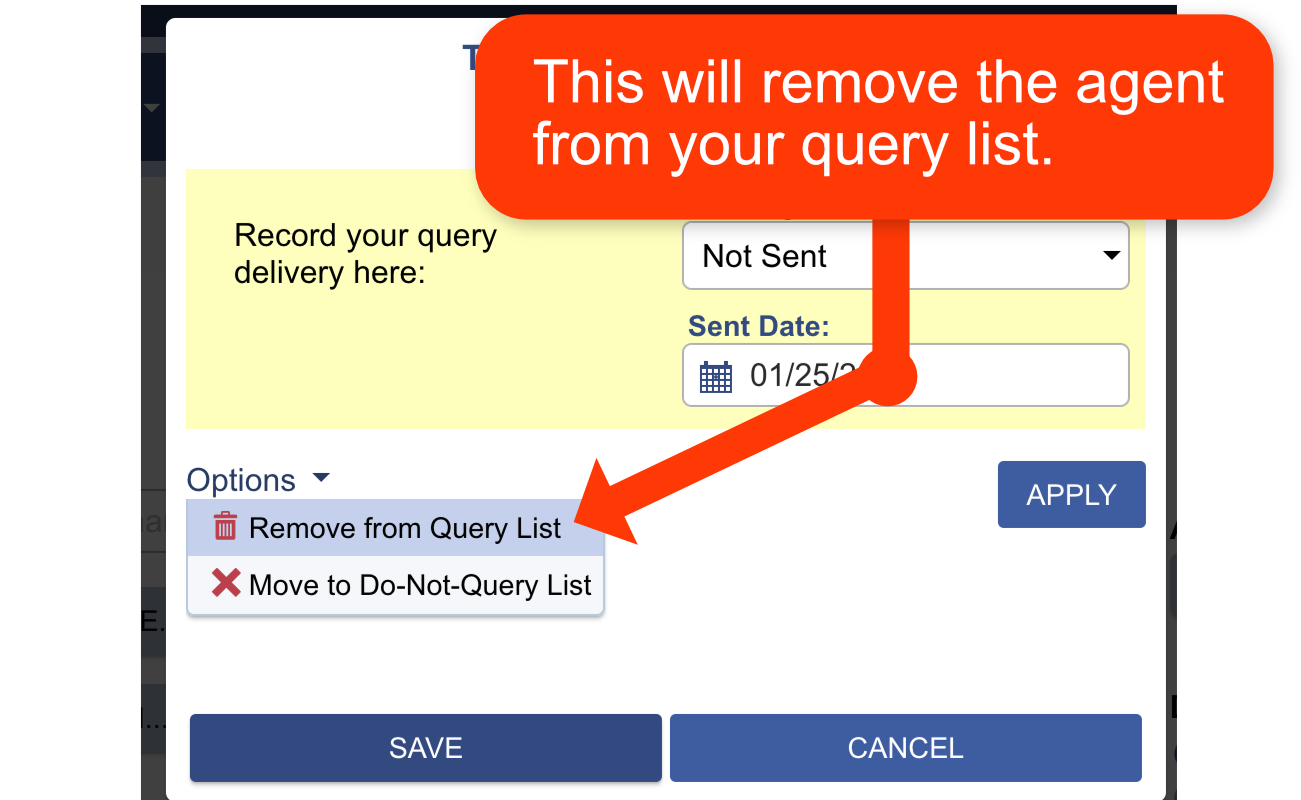 Back to Top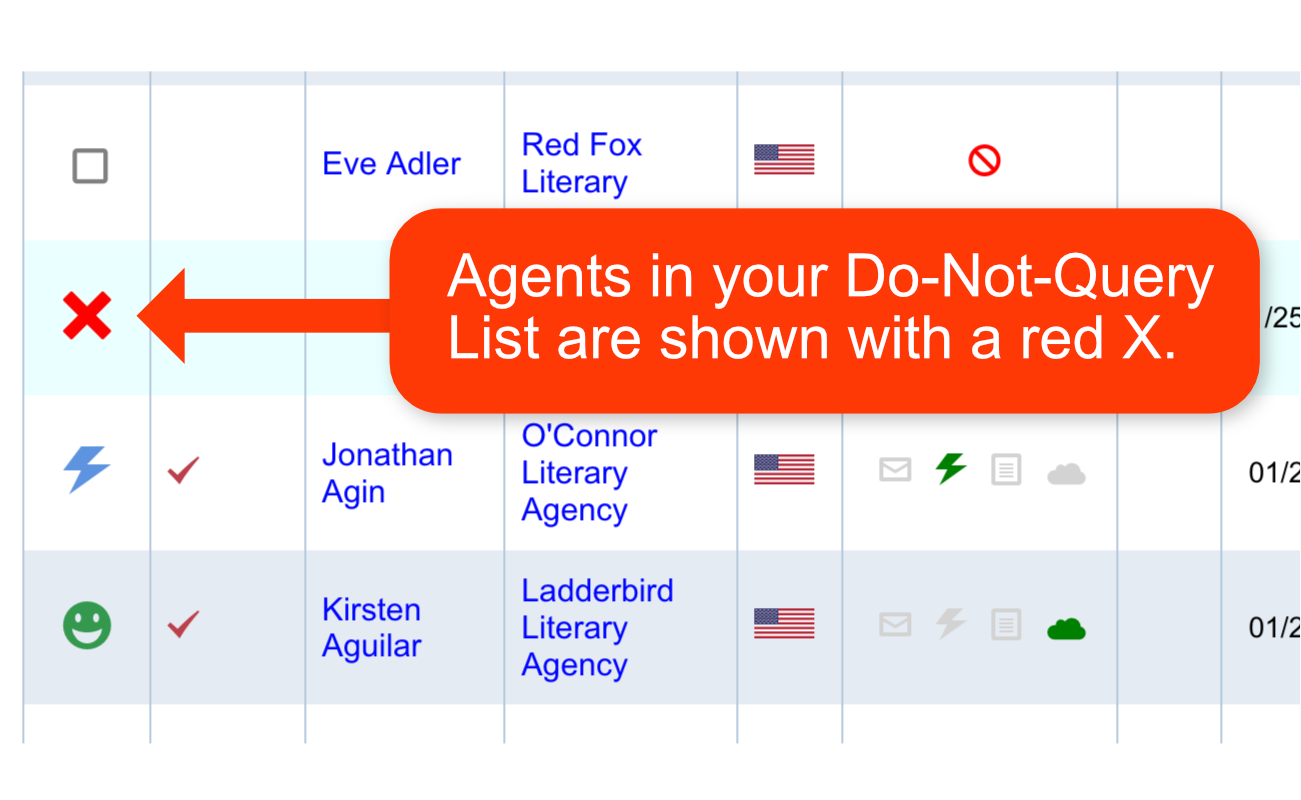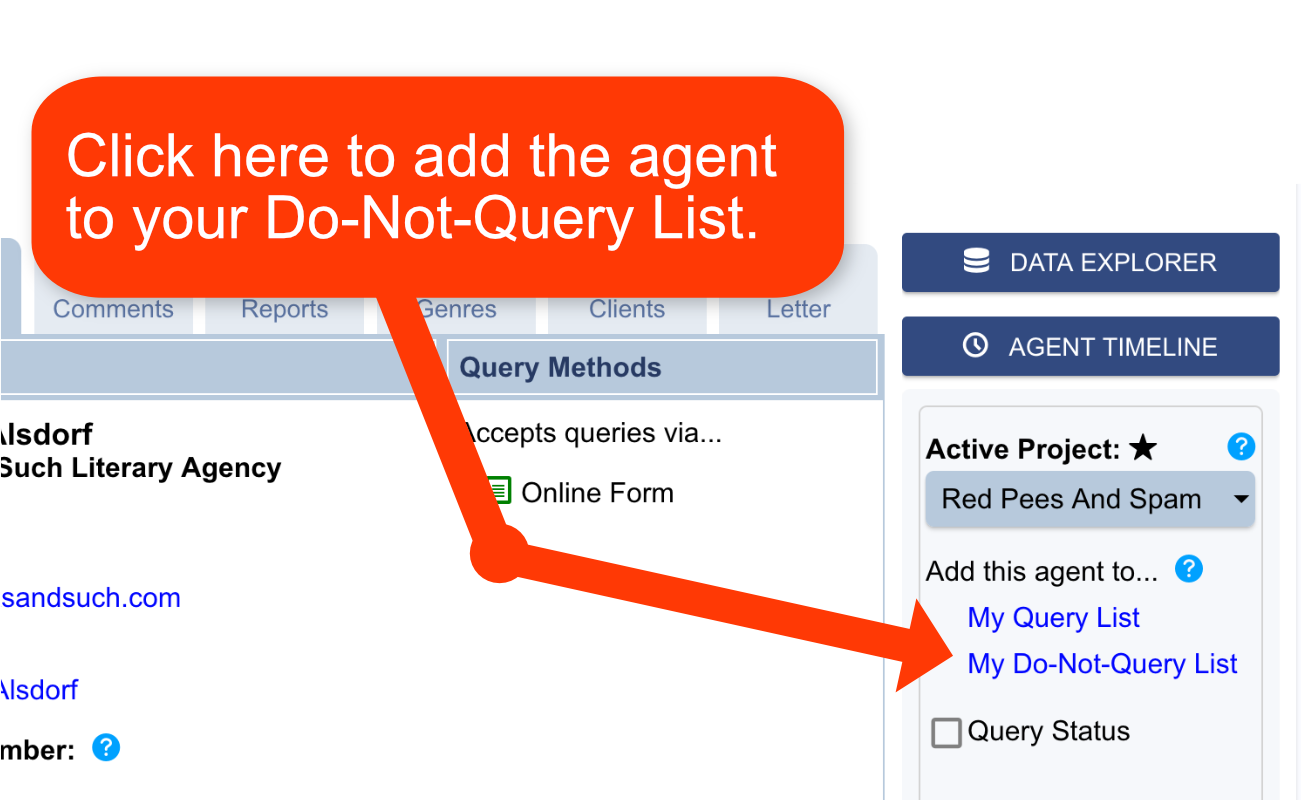 Back to Top